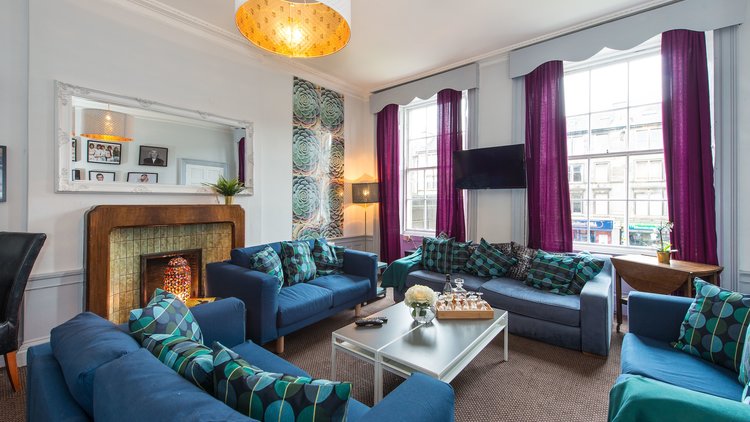 See all 57 photo(s)
An inexpensive way for groups up to 14 to stay in Edinburgh. A bus ride away from the city centre
Sleeps 14
4 Bedrooms
2 Bathrooms
The spacious apartment is in Leith Walk which is the main street from Leith to the city centre. You can walk into city centre or take the bus. It is close to Starbucks and Sainsbury's Local as well as practically next door to Scotmid so you won't need to go far for supplies.

Ideal apartment for groups of up to 14. Close to shops, buses, restaurants, pub, cafes etc. Excellent location having everything right on your door step.

Great for stags and hens looking for budget accommodation at reasonable rates and a comfortable bed for the night.

Large families can also take advantage of staying together in a cost effective way.
Bedroom 1 = 2 doubles (sleeping 4)
Bedroom 2 = 4 singles (sleeping 4)
Bedroom 3 = 1 double, 1 single (sleeping 3)
Bedroom 4 = 1 double, 1 single (sleeping 3)
livingroom/dining
kitchen
4 bedrooms
1 bathroom with shower
1 further shower room
A stone built flat set back from the main street, Leith Walk
Limited Mobility Access
There are stairs to reach the apartment so not suitable for wheelchair users.